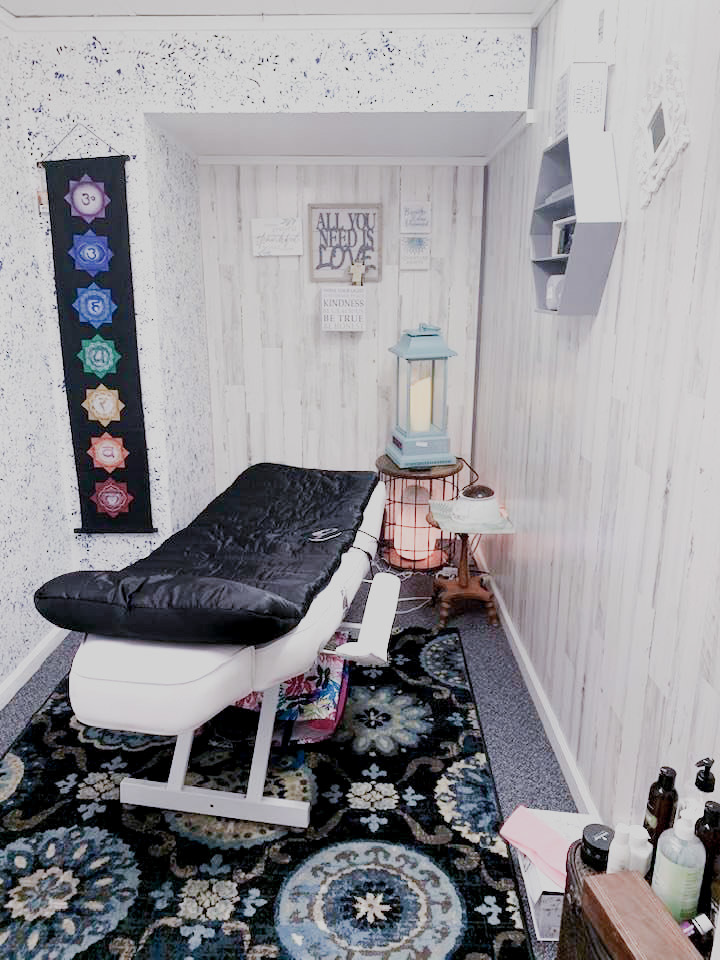 PRICING
| | |
| --- | --- |
| IONIC DETOX FOOT BATH 35 MIN | $30 |
| REFLEXOLOGY | $1/MIN |
| MYERS COCKTAIL IV | $160 (Vitamin C, B Complex, B12, Magnesium and Zinc) / Add Glutathione 1000mg infusion for additional $30 |
| GLUTATHIONE IV | 15gm infusion $115, add another 15gm for $305 |
| VITAMIN C IV | $1/MIN |
Reflexologists use foot and hand charts to guide them as they apply pressure to specific areas which correspond to organs and systems of the body. Several studies indicate that reflexology may reduce pain and psychological symptoms, such as stress and anxiety, and enhance relaxation and the ability to sleep soundly.
The AromaDome is a unique and powerful way to enjoy Young Living essential oils aromatically while relaxing experience to address your specific need. The dome is placed over the upper body. Your choice of essential oil is diffused in the dome as you breathe deeply and relax.
A detox foot bath is a foot spa that uses water charged with positive & negative ions, electrolytes, which draw out toxins in your body through your feet through a process of exchange between the positive and negative ions in your body, and their opposite numbers in the water. The different colors of the water after treatment reflect areas of the body affected & the kind of toxins being released.