Description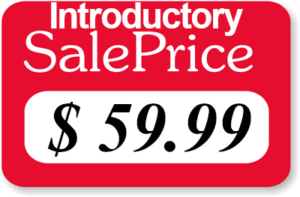 The Natural Energy Lamp is the best way to introduce an abundance of healing energy into your room. Its light is bright but soothing—perfect for late-night bursts of productivity. Crucially, the eight raw stones' energy works regardless of whether the light is switched on or off.
The Healing Lamp: Stop negative self-talk in its tracks with Rose Quartz. Welcome in endless love instead. It brings compassion, peace, and generosity, encouraging you to be kind wherever you go. Even to yourself.
Carnelian crystal is a warm, vibrant stone that boosts confidence and the power of true expression. But the Carnelian crystal properties go far beyond artistic expression. In fact, this stone empowers your self-confidence in all aspects of your life – from relationships and professional pursuits to personal projects.
Amethyst crystal properties are deeply connected to the third eye chakra, the center of spirituality and intuition, and the crown chakra, the chakra that governs our connection to the universe. Amethyst is such a powerful stone to balance, open, and activate the third eye and crown chakras. When working with the Amethyst crystal healing properties to bring more peace, relaxation, and spiritual awareness into your life.
Crackle Quartz is a gemstone which has meaning and properties to counteract negative energy. It is known as an excellent amulet to avoid evil energy. It is also useful when you want to regain positive emotions. It'll make your thoughts clearer and make positive ideas easily.
Malachite absorbs negative energies & pollutants, grounds spiritual energies and is thought to be one of the most important healing stones of the new millennium. Your personal growth and transformation in the physical, emotional and spiritual aspects of life are all possible through the use of malachite. It cleanses, protects, and heals.
Lapis Lazule A stone of wisdom, intuition, and truth, Lapis Lazuli is a powerful crystal for anyone seeking to deepen their connection to self. The Lapis Lazuli crystal properties are known for opening the third eye chakra, the center of intuition and inner wisdom. By enhancing your ability to turn inward and uncover your truth, the Lapis Lazuli crystal healing properties can support anyone ready to step into their power and authentic self.
Black Tourmaline is a protective powerhouse. It soaks up negative energy and keeps your aura cozy and safe. Activate the base chakra, center your energy, and cleanse your mind, body and spirit.
FREE Trial size Frankincense Essential Oil. Ever wonder why Frankincense was given to the Christ child?
Historical Data: Also known as "Oil of Lebanon", Frankincense is considered the "holy anointing oil" in the Middle East and has been used for thousands of years. It was well known during the time of Christ for its anointing and healing powers. "Used to treat every conceivable ill known to man," frankincense was valued more than gold during ancient times, and only those with great wealth and abundance possessed it.
Science information: Frankincense contains sesquiterpenes which stimulate the limbic system of the brain (the center of memory and emotions) and the hypothalamus, pineal and pituitary glands. The hypothalamus is the master gland of the human body, producing many vital hormones. (information taken from Essential Oil Desk Reference) Available
Get the Natural Energy Lamp to refresh your room and revitalize your mind, body and soul.
How to use this lamp
The lamp comes with a USB cable: attach an adaptor and connect it to a power outlet and you're good to go! You can use it in your bedroom instead of a normal ceiling light. The crystals' energy works constantly in the background, so even if it was only used for decoration, you'd still reap the rewards. However, you can also use the natural stones to accompany you during meditation, or to create crystal grids or intention-setting ceremonies.
As these are natural stones, the colors may vary slightly from stone to stone, making each one utterly unique.