Description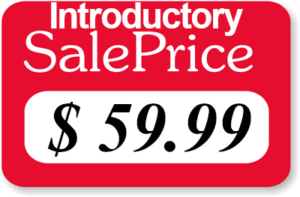 Amethyst is an extremely powerful and protective stone with a high spiritual vibration. It guards against psychic attack, transmuting the energy into love.
Amethyst is such a powerful stone to balance, open, and activate the third eye and crown chakras. When working with the Amethyst crystal healing properties to bring more peace, relaxation, and spiritual awareness into your life.
Calcite is a powerful cleanser and is good to have around you because it can clear stagnant energies from any environment.
It also removes sick or stagnant energies from within the body. It is a very active crystal, speeding up your personal and spiritual growth and development.
Calcite is known as a stone of discernment. It helps us know which information is essential and retain this information in our later use memories.
Calcite alleviates emotional stress and replaces it with serenity. It is an excellent stone to use when balancing and cleansing all of the chakras. It is a stabilizing stone that enhances trust in our instincts and strengthens our ability to overcome setbacks.
Green Aventurine is known as the "Stone of Opportunity," thought to be the luckiest of all crystals, especially in manifesting prosperity and wealth, or for increasing favor in competitions or games of chance. Its winning energy makes it a great ally for boosting one's chances in any situation – a first date, tax audit, even landing a promotion. One needs only to be near it to derive its benefits.
Try Reciting the Aventurine Affirmations to Enhance Your Abundance: Read more…
This beautiful stone, however, is not merely an attractor of luck, but one that aligns conditions so "opportunity" is inevitable. Green Aventurine releases old patterns, habits and disappointments so new growth can take place. It brings optimism and a zest for life, allowing one to move forward with confidence and to embrace change. It enhances one's creativity and motivation, and encourages perseverance in maneuvering life's obstacles. It also reinforces one's decisiveness and amplifies leadership qualities, injecting a sense of humor and openness to the ideas of others. Use Aquamarine to ride the positive waves toward closure, major life changes and a higher consciousness. This water-like stone washes away stress and fear, leaving room for peace and tranquility in their absence. Aquamarine protects the psyche from taking on dark vibrations and negative behavioral patterns. Easy is the essence of the smooth flowing energy of aquamarine. It gently brings rejuvenation and renewal to the mind, body and spirit.
Unikite is a stone of vision. It balances the heart chakra and the male and female energies that lie within everyone. It is a powerful stone for emotional balance, allowing you to address the negative emotions you are holding onto and transform yourself from a place of love. Place Unakite on the third eye to open and promote visualization and psychic vision. It helps to provide grounding and is useful after mediation or psychic work. Unakite is good for the emotions. It helps yin/yang balance and grief, especially the loss of a dream, goal or idea. Use it for being in the present, accepting the past and accessing past lives.
Rutilated Quartz Yin and yang. Pleasure and pain. Gutter balls and strikes. The Rutilated Quartz crystal encourages us to go deep within our own psyche to gain clarity on the duality of the universe. In the bigger picture, an emotional roller coaster is a sucker punch to your whimsical inner child but this powerful variation of Quartz helps keep it all in perspective. A stone graced by the golden locks of angels, Rutilated Quartz is an effective antidepressant because it heals emotional wounds, clearing the way to a spiritual awakening.
Mahogany Obsidian is one strong stone that its strength can even be transmuted to you. Mahogany obsidian gemstone meaning brings strength and courage to the owner especially for those who are often controlled by fear and low self-confidence. With this stone, more confidence will come to the surface including new goals and creative ideas to advance life.
When you need to have the burning flame to work during achieving certain goals, bring it with you and you will be assisted to have quick planning and thinking. This way, the work will be easier to handle and more successful as well. Even more, it also works to break through the stubborn personalities and make it wiser. Since in many cases, stubborn personality mixed with heightened anger can result in destructive manager and bring in negative risks that can lead the person into a negative trap.
You Have A Choice Butterfly-Chakra clear sphere: A man found a cocoon of a butterfly. One day a small opening appeared. He sat and watched the butterfly for several hours as it struggled to force its body through that little hole. Then it seemed to stop making any progress. It appeared as if it had gotten as far as it could, and it could go no further.
So the man decided to help the butterfly. He took a pair of scissors and snipped off the remaining bit of the cocoon.
The butterfly then emerged easily. But it had a swollen body and small, shriveled wings.
The man continued to watch the butterfly because he expected that, at any moment, the wings would enlarge and expand to be able to support the body, which would contract in time.
Neither happened! In fact, the butterfly spent the rest of its life crawling around with a swollen body and shriveled wings. It never was able to fly.
What the man, in his kindness and haste, did not understand was that the restricting cocoon and the struggle required for the butterfly to get through the tiny opening were Life's way of forcing fluid from the body of the butterfly into its wings so that it would be ready for flight once it achieved its freedom from the cocoon.
Sometimes struggles are exactly what we need in our lives. Remember nature needs no help, just no interference. There are processes of life, things we all go through. The struggles are a part of our journey and are preparing us for what awaits. They are preparing us to fly. -unknown
FREE Trail size Transformation: TRANSFORMATION™ essential oil blend includes Idaho Blue Spruce, Palo Santo, and Ocotea. These powerful essential oils empower you to replace negative beliefs with uplifting thoughts when diffused. Creating positive, uplifting thoughts is important when making changes in your life .Get the Natural Energy Lamp to refresh your room and revitalize your mind, body and soul.
How to use this lamp
The lamp comes with a USB cable: attach an adaptor and connect it to a power outlet and you're good to go! You can use it in your bedroom instead of a normal ceiling light. The crystals' energy works constantly in the background, so even if it was only used for decoration, you'd still reap the rewards. However, you can also use the natural stones to accompany you during meditation, or to create crystal grids or intention-setting ceremonies.
As these are natural stones, the colors may vary slightly from stone to stone, making each one utterly unique.