Description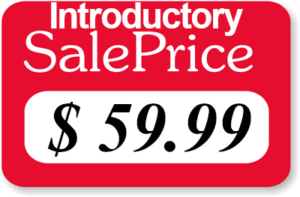 Amethyst is an extremely powerful and protective stone with a high spiritual vibration. It guards against psychic attack, transmuting the energy into love. Amethyst is such a powerful stone to balance, open, and activate the third eye and crown chakras. When working with the Amethyst crystal healing properties to bring more peace, relaxation, and spiritual awareness into your life.
Tiger's Eye is a stone of confidence, self-belief, and manifestation. It's one of the greatest crystals for intention-setting because of its high-frequency energy. It activates the solar plexus chakra and is a constant source of motivation. Tiger's Eye helps to clear any imbalances from this chakra, leaving you feeling like the most powerful, confident version of yourself.
Pyrite was dubbed fool's gold for its striking resemblance to good. For centuries, pyrite has been viewed as a symbol for money and good luck. Raw pyrite use works to foster the energy of wealth and abundance. Pyrite attracts riches, coins, treasure and cash. Its sparkling exterior acts like a vortex of manifestation, summoning the Law of Attraction to bring you more and more and more.
Citrine is known as the Merchant's stone because it brings cash flow and financial success. Place it in your purse, wallet, or money box. We hear all kinds of success stories attributed to the purchase of Citrine crystals.
Aventurine is known for its energy of wealth and a crystal for abundance. Program your crystal for the type of abundance that you would like to receive. This could be anything, such as an abundance of health, wealth or friendships. Double up on the energies of your Aventurine stones by complimenting it with Citrine. Combining these two powerful manifestation stones together brings the greatest outcome yet!
Herkimer Diamond Good fortune, prosperity, and abundance are just right around the corner! Herkimer Diamond, Love and Relationships The Herkimer diamond is also used for emotional healing because it resonates with love, passion, and romance. It celebrates love, and it helps you heal from the emotional trauma.
11:11 Sphere The Power of 11:11 in Numerology There is ultimately an abundance of ways to approach witnessing 11:11, as well as a variety of ways that you can interpret the message or call. At the end of the day, it will be as unique of a signal as your connection to your intuition is — extremely personal and special! Observing the 11:11 number sequence is basically the universe speaking to you. Numbers are a way for the spirit world to communicate with us. The meaning, or significance, of this pattern will rely solely on the individual.
Quartz Angel amplifies and protects.
ABUNDANCE Essential Oil: This blend was created to enhance the frequency of the energy field that surrounds us through the electrical stimulation of the somatides. Somatides transmit the frequency from the cells to the outside of the body when they are stimulated through fragrance and the thought process. This frequency, called the electrical field or the aura, creates what is called the "law of attraction," or that which we attract to ourselves. This might bring about an abundance of health, both physical and emotional. The oils in Abundance also contain tremendous antiviral and antifungal properties.
Contains: Orange, Clove, Cinnamon Bark, Frankincense, Spruce, Patchouly, Myrrh, and Ginger
Myrrh possesses the frequency of wealth
Cinnamon Bark was thought to have a frequency that attracted wealth and abundance.
Frankincense was valued more than gold during ancient times and only those with great wealth and abundance possessed it.
Patchouly represented money and those who possessed it were considered to be wealthy.
Clove was associated with great abundance and those who possessed it were considered wealthy.
Spruce was believed to possess the frequency of prosperity.
Abundance oil is so powerful and applying this oil can help us on the multi-levels; physically, emotionally and spiritually and we become like a magnet to attract Abundance (Abundance oil has a frequency of "Law of Attraction").
I normally suggest people to wear as perfume, apply a couple of drops on their checkbook, wallets. And, add a bottle of Abundance to the paint before painting on the wall. It's Amazing oil.
How to use this lamp
The lamp comes with a USB cable: attach an adaptor and connect it to a power outlet and you're good to go! You can use it in your bedroom instead of a normal ceiling light. The crystals' energy works constantly in the background, so even if it was only used for decoration, you'd still reap the rewards. However, you can also use the natural stones to accompany you during meditation, or to create crystal grids or intention-setting ceremonies.
As these are natural stones, the colors may vary slightly from stone to stone, making each one utterly unique.