Back to Nature 2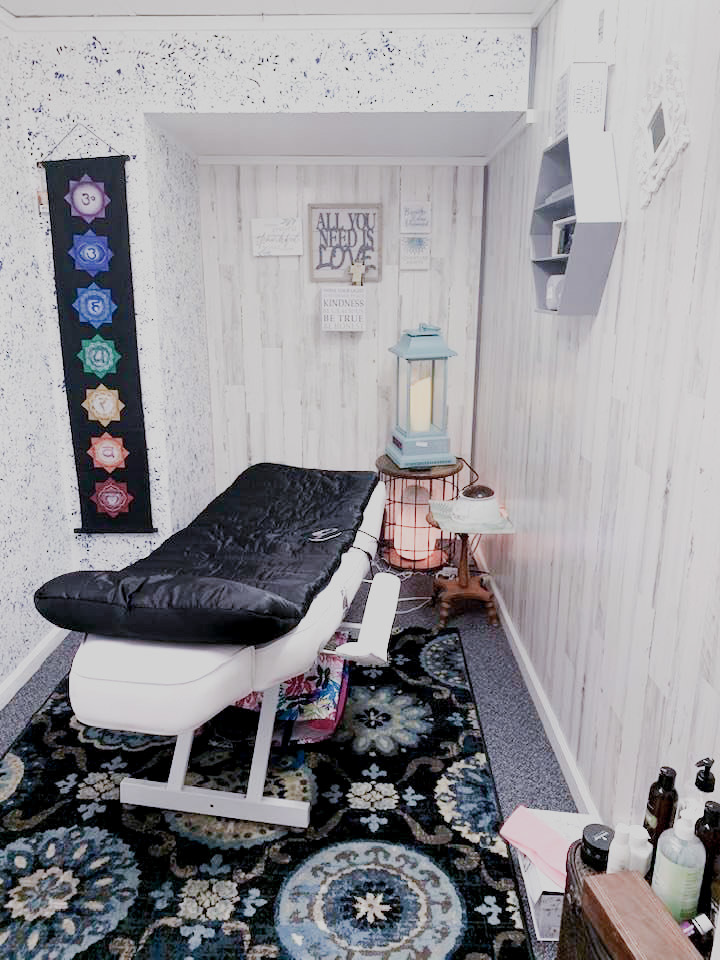 TREATMENTS
PRICING
(Click Description Below to Schedule & Pay)
Reflexologists use foot and hand charts to guide them as they apply pressure to specific areas which correspond to organs and systems of the body. Several studies indicate that reflexology may reduce pain and psychological symptoms, such as stress and anxiety, and enhance relaxation and the ability to sleep soundly.
Reiki is a form of energy therapy that involves the transfer of energy by laying on hands. Reiki uses the energy source of the practitioner and patient to treat illnesses and enhance emotional state.
Facial massage is used to slow down the aging process and achieve younger & healthier looking skin. It is also used to relieve stress, headaches, acne, and sinus congestion. It also improves circulation & acts as a natural facelift.
Text BTN2 to (315) 313-7172 to
receive info on our events.
THE FUTURE OF MEDICINE IS FREQUENCY.
The Wellness Pro Plus Micro Current TENS Unit has the largest frequency range & unique delivery system that clocks pain signals & helps increase blood flow, stimulates cells to a state of restoration & wellness. The Wellness Pro Plus is designed for precise treatment to control even the most difficult pain, trauma & injury cases, including muscle & connective tissue. It has been FDA cleared as a TENS Unit device to use electrical stimulation to relieve pain.
The non-invasive technology of the BioCharger harnesses electrical energy to stimulate the health of individual cells by increasing their voltage. It's used for multiple ailments and chronic health problems & has helped improve pain, fatigue, mood, high blood pressure & stress. It's also been used for cancer therapy, Lyme Disease, to improve athletic performance & recovery time, improve sleep quality, increase focus, improve mobility & flexibility & more.
BEMER stands for Bio-Electric Magnetic Energy Regulation. It uses pulsed electromagnetic frequencies to aid in the body's circulation & normalize and optimize the body's blood flow. Improved circulation can assist with heart health, blood pressure, respiratory support, flexibility, mental acuity, & boosting your immune system.
Research shows that massage reduces stress on physical & psychological levels by lowering heart rate, blood pressure, cortisol levels, & insulin levels. Serotonin & dopamine are also released, which helps the body overcome chronic or habitual, as well as, acute or short term stress. Massage also helps improve mood, sleep quality, cardiovascular health, circulation, mobility, and immunity. It can also help spark creativity & help rekindle romance.
The Biomat combines state of the art Far Infrared light & Negative Ion technology with the healing power of Amethyst crystal. It is FDA approved for temporary relief from minor spasms, sprains, strains, minor joint pain associated with arthritis, minor muscle pain and more. It also relaxes the body, reduces stress & fatigue,supports the immune system, reduces inflammation, and more.

Paraffin wax is a white or colorless soft, solid wax made from saturated hydrocarbons. It adds moisture to skin and can be used to relieve pain in people with arthritis and fibromyalgia by increasing blood flow and decreasing joint stiffness.
A detox foot bath is a foot spa that uses water charged with positive & negative ions, electrolytes, which draw out toxins in your body through your feet through a process of exchange between the positive and negative ions in your body, and their opposite numbers in the water. The different colors of the water after treatment reflect areas of the body affected & the kind of toxins being released.
Eyebrow, Lip, & Chin by appointment with Diane.
The Oxygen Bar delivers 40% more oxygen into the body. Due to serious environmental air pollution, most of our bodies lack oxygen. Oxygen therapy boosts energy levels, increases endurance during exercise, and helps you recover more quickly from illness and stress.
Light therapy is exposure to light that mimics natural outdoor light. It's commonly used to treat Seasonal Affective Disorder and may help with depression, jet lag, and sleep disorders.
With the use of ear candles & fire, a low-level suction is made, which pulls wax and debris out of your ear and sinus canals. Ear candling is a great way to remove bacteria which may be causing congestion and/or sinus pressure.